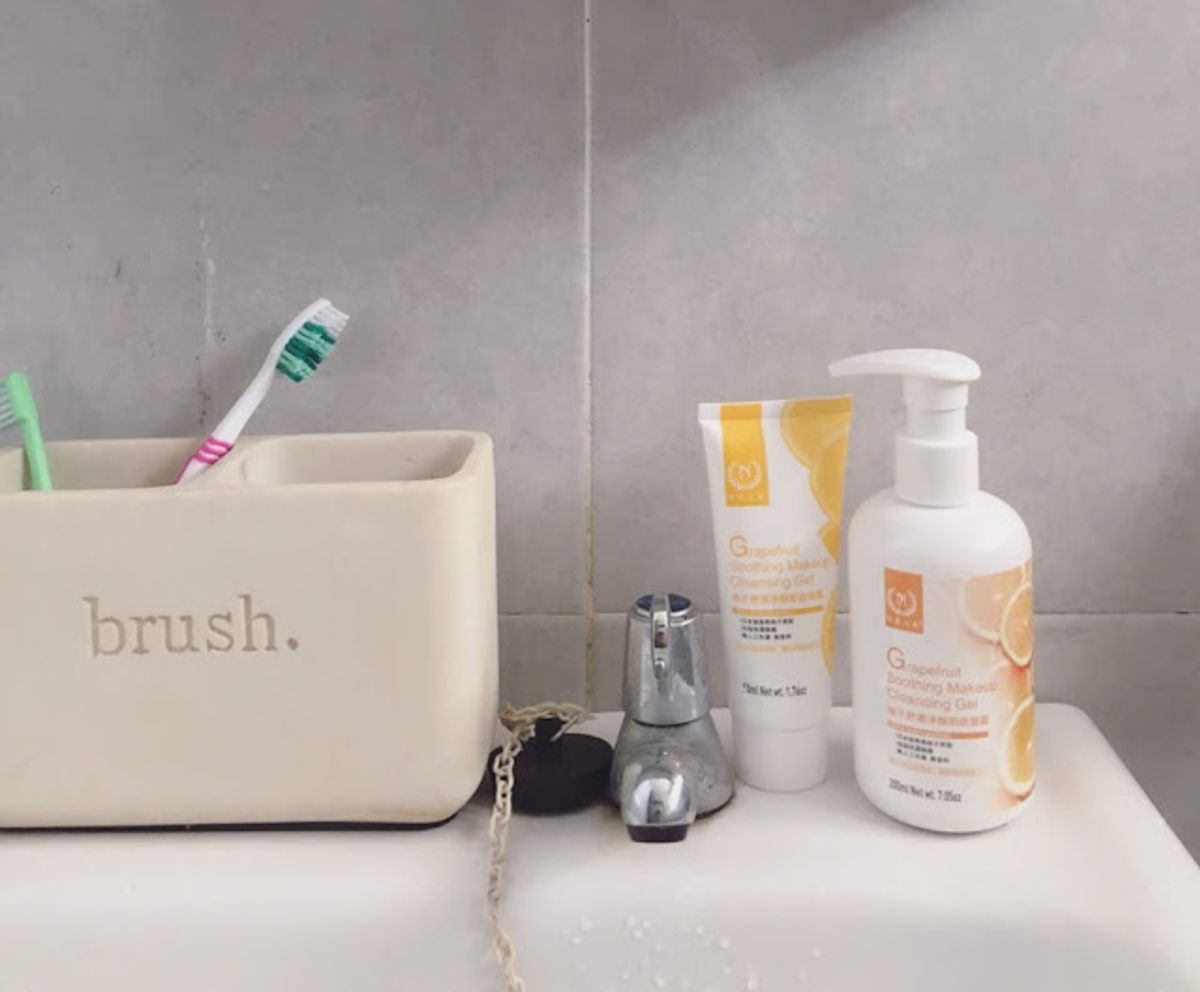 Assalammualaikum and hi everyone!
Anybody ever heard NAMIR brand before? NAMIR is actually a skin care brand, which is made in Taiwan. Ya, rasanya produk ini baru je nak berkembang pula di Malaysia. I am glad that I got to try their Grapefruit Soothing Makeup Cleansing Gel. I am using it for almost a month now and I am super love this makeup cleanserrrrrr! I even brought one inside my handbag whenever I went out because the size is just nice to fit in most of my bags and senang gila pakai and cuci segala makeup bila nak solat. Like seriouslyyy. Sebabnya ialah I memang jenis suka pakai liquid eyeliner, so paham pahamlah bila pakai liquid eyeliner ni memang kalau nak cuci, kena guna makeup cleanser yang bagus kalau tak habis merah la mata korang. Nak kena tonyoh tonyoh and all. So masa I dapat tu memang terus try, sekali seriously senang gila nak remove my eye makeup! Liquid eyeliner and my waterproof mascara all vanished like that. Tak perlu pakai kapas and gosok kuat kuat pun. Also, I was actually cuba pertama kali masa kat luar, so I just basuh muka and cuci macam pencuci muka biasa tanpa tengok cermin pun. Lepas tu baru tengok cermin and I was like, OMG clear gila weh!
Tapi korang jangan ikut macam I! You have to actually use this with dry hands and face. I pergi basuh macam pencuci muka. But it still work ok! Takde beza pun. Still kasi licin terus muka I. If you have any beauty tool/Foreo, maybe lagi work wonder sebab boleh cuci dan massage sekali your face.
Also, if you wanna know why I really wanna try this NAMIR Grapefruit Soothing Makeup Cleansing Gel, is because it is NOT only makeup remover but it is also act as face cleanser and moisturizer! Sebabnya ialah bahan bahan yang ada dalam makeup cleansing gel ini yang buat dia bertindak macam tu. So bila masa anak I meragam, or if you are a super busy person, dah tengah malam tak larat nak buat night skincare routine, you can just this NAMIR cleansing gel. It does it all for you. Remove makeup, cleanse and moisturize. Pakai satu ni je pastu boleh terus tidur. Alaa semua orang ada masa masa yang kita super tired dah malam pastu memang malas nak pakai satu satu semua ni kan. Don't deny it! Haha.
Bahan bahan utama dalam NAMIR cleansing gel ini juga semuanya menggunakan bahan semulajadi. It has grapefruit oil atau minyak limau gedang. Berdasarkan nama, ini memang bahan utama. Limau gedang/Grapefruit siapa tidak tahu, rich with Vitamin C, has anti inflammatory effects and soothes tension. Jangan tak tahu, bila ada ingredient yang anti inflammatory effect ni, walaupun kulit korang jenis sensitif, berminyak atau kering pun boleh guna juga cleansing gel ni. Malah, sangat sesuai especially to those yang ada kulit sensitif. Sebabnya? NAMIR cleansing gel ini TIADA minyak mineral, TIADA alcohol, TIADA pewarna, TIADA paraben, TIDAK dicuba terhadap haiwan, TIADA heavy metal, TIADA pewangi tiruan dan TIADA bahan bahan pengubahsuaian genetik. Bau NAMIR cleansing gel dari ekstrak limau ni pun sedap tau. Rasa relax je bila sapu kat muka. Bukan bau bahan kimia no no.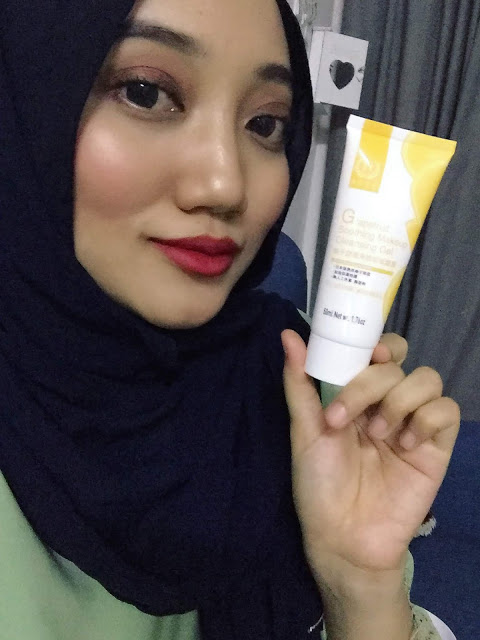 So this is me with full make up on. Foundation and all.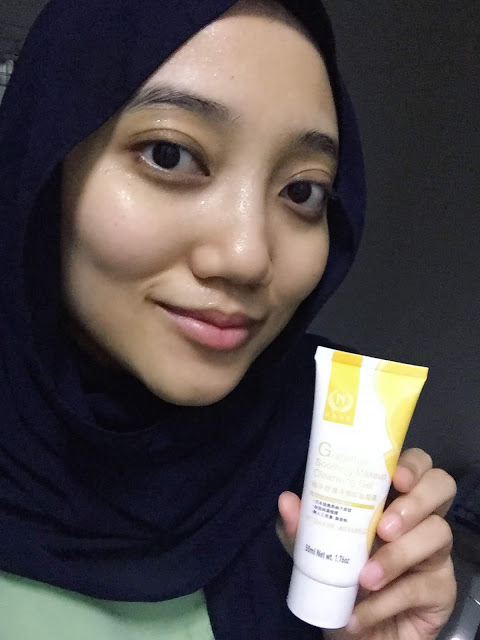 Tadaaaa! Lepas remove makeup dengan NAMIR Grapefruit Soothing Makeup Cleansing Gel. Senang, pantas. Tak perlu gosok kuat kuat pun kat muka. I did not use cotton pad or any beauty tool. Senang jer cuci. Dahla 3 in 1. Kalau penat, boleh tidur terus. Dia dah siap cleanse and moisturize. No worriesssss. Kalau korang nak cuba, boleh beli kat IG NAMIR , www.tian-ishop.com , LAZADA atau 11StreetMY. Harga pun sangat berpatutan. Produk wajib cuba!
You'll not regret.
Thanks for reading!
Much love,
Ajwin Ajeera
Resource: http://ajwinajeera.blogspot.com/2018/12/namir-grapefruit-soothing-makeup.html