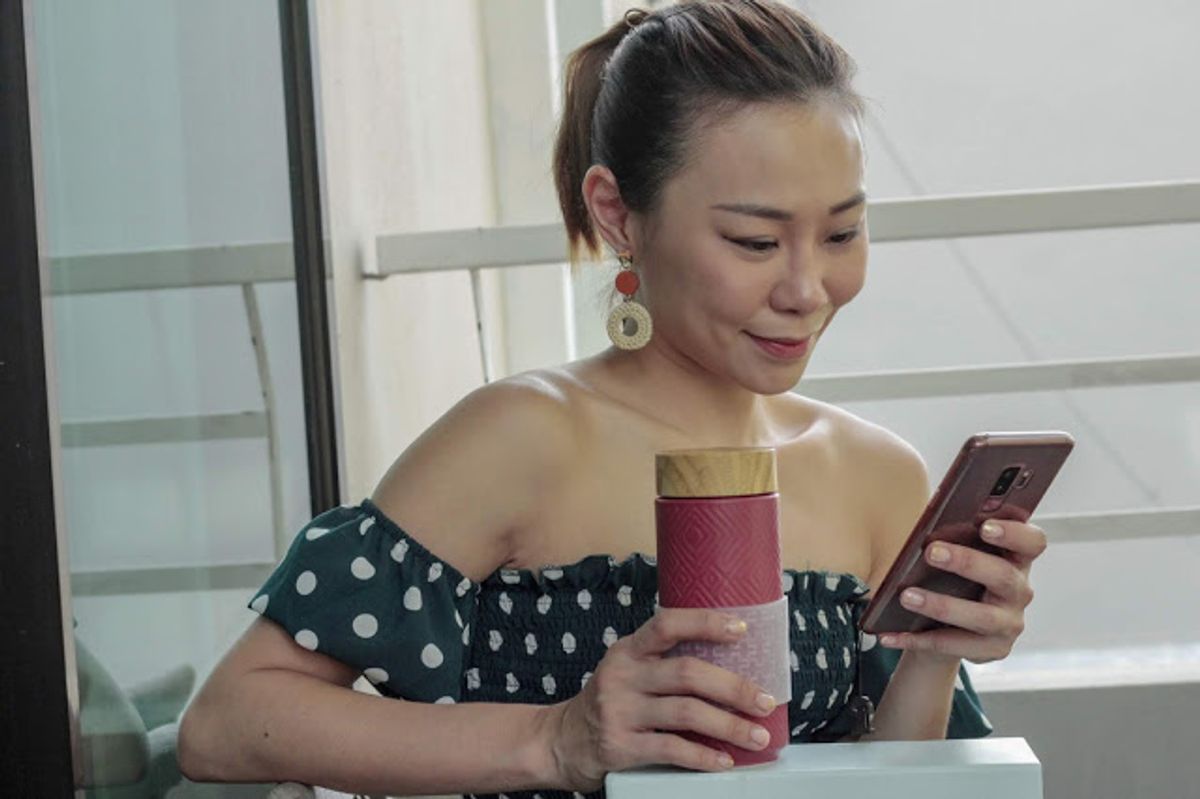 I have been writing a lot about negative ions recently, from facial cleansing devices to stone spas. So today I am going to share another 'negative ion' product I recently found out that can be beneficial to your health. Do you carry a tumbler or a water bottle with you when you go outdoors? Do you have your own private cup at home? Well I do, I carry my Red Water bottle with me at all time, because we all know how h2o can benefit us and keeping hydrated in this weather is a must and I also have my own personal pink cup at home which I do not share with hubs or the kids. Lol, but all those was yesterday's story.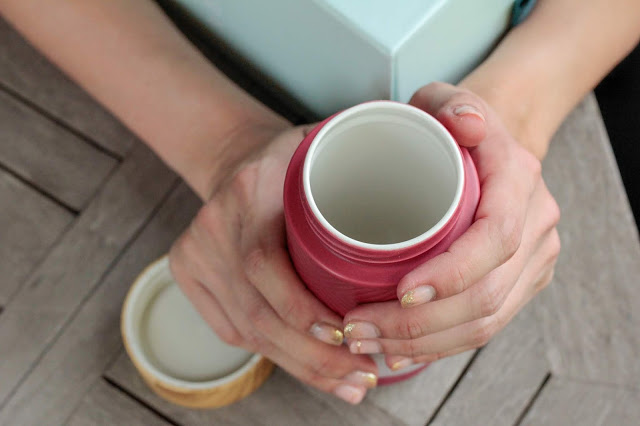 Today, I have a Ceramic tumbler from ACERA which I got from Tian-I Shop and I simply fell in love the moment I had opened up the box. Ceramic has always been an Oriental treasure with a history of over 1,000 years and it represents Chinese art and culture. ACERA which was founded in 1986 by Yu Chun-Ming, is a Taiwanese brand. ACERA is well known for their ceramic products such as travel mugs, tea sets, housewares and wellness series. Each and every piece from ACERA is handcrafted with delicacy and every piece is decorated by hand and all this requires more than 70 steps, the moment you hold the mug in your hands I am sure you will fall in love just like how I did. I got myself theThe Miracle Tumbler from the LIVEN collection despite the price tag.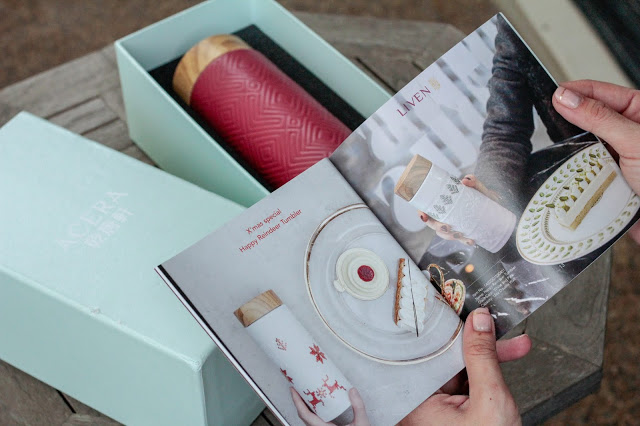 What is so great about the ACERA LIVEN tumbler? Well, I was like you doubting and questions why and what is so great about this until I had my hands on them, I had all the answers I need and I am actually getting another one as we speak; for the hubs. They make a great gift and yes, Christmas is around the corner. Opps, no surprises for him I guess. LOL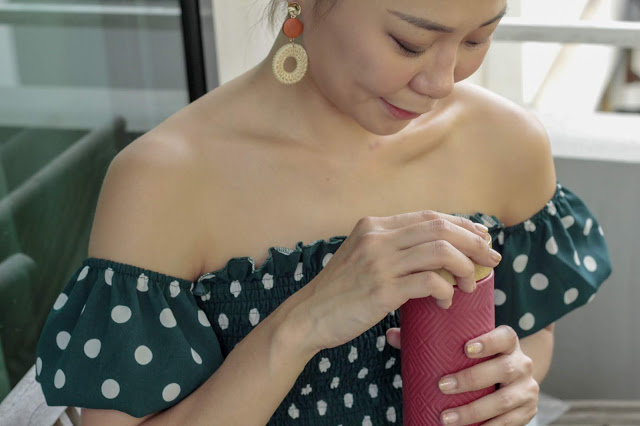 Ever ceramic piece of from ACERA is so well crafted that looking and holding it make me happy already, the LIVEN tumblers are also glazed with valuable white tourmaline as part of its patented manufacturing process, the LIVEN Series utilizes a far range infrared (FIR) technology pioneered by ACERA. White Tourmaline is an amazing gemstone and is compounded with elements such as aluminium, iron, magnesium, sodium, lithium or potassium. The tourmaline gemstone itself is known to aid in relieving stress, increase mental alertness, improve circulation and strengthen the immune system. Spiritually, Tourmaline promotes inspiration and happiness, reducing fear, and building self- confidence and balances yin-yang energies, whereas from the scientific standpoint, tourmaline is known to generate a weak electric current, producing far infrared rays and converting moisture in the air to negative ions. We all already know the that negative ions are beneficial to the human body while positive ions are harmful. Where do we find negative ions? The highest concentration would be in natural clean air especially around waterfalls, oceans, beaches or after a storm. Natural clean air is rather hard to find these days unless I live in the forest or mountains of which I don't intend to which is why I got this tumbler instead.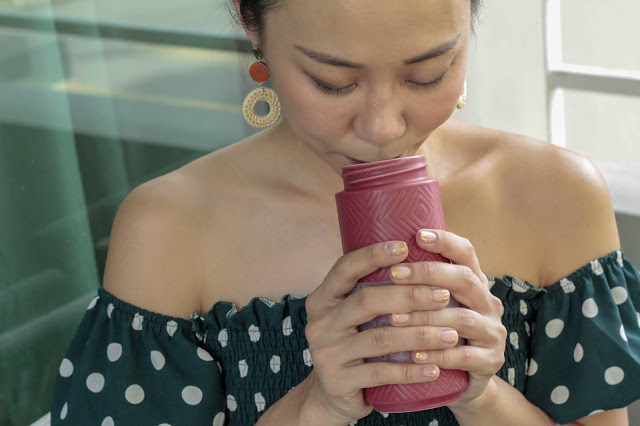 My drinks definitely taste so much more flavorful when drinking from the ACERA LIVEN tumbler and every time I drink from this tumbler I know that I am doing my body good because when tourmaline is subjected to heat the electrical charge will release negative ions which helps to purify any liquid in my tumbler. tourmaline coating breaks down large water molecule and that reduction provides a more purified taste and improve absorption of water into my body. I have tried drinking coffee with my tumbler and indeed the aroma and taste of of my coffee improves, I have tried drinking water, milk and tea from it and yes I can confidently tell you that water tasted different. Sounds hard to believe, I know. I will try drinking beer from it because drinking beer from a ceramic mug itself is known to refine the foam and reduce stomach bloating and with Tourmaline I am sure that I will be drinking the beer of my life! I also love the fact that this tumbler is able to keep my hot drinks hot and my cold drinks cold for a longer time compared to regular mugs or tumblers because of the double wall insulation, my drinks are kept hot for a good 90 minutes [lid close]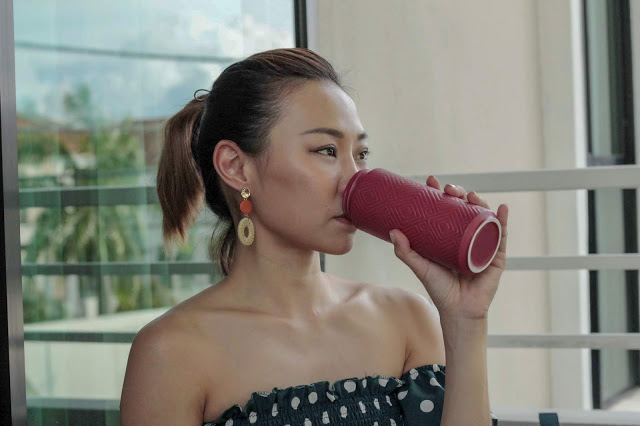 I am really enjoying my new tumbler and if you wish to find out more about this you may check out Tian-I Shop and every piece from ACERA makes a great gift as well as an awesome collection! I am already planning to start my own collection of ACERA because I simply cannot resist their beauty. Christmas is around the corner so if you haven't gotten your friends or loved ones a gift, you may consider giving them the tumbler of health. Spread Health; Spread Joy and have yourself a merry little Christmas!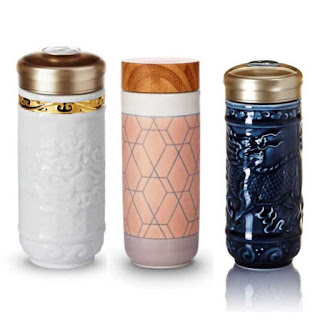 I am going to add these into my collection soon!
Source: https://www.gaylenhong.com/2018/12/AceraLiven.html