Drinking sufficient water benefits your body. Making it a natural experience will make even the earth smile in pleasure.
Ceramic is an oriental treasure having a history of over 1,000 years. It also represents Chinese art and philosophy of life. From the inside out, ACERA products pursue innovation and beautifully integrate technology, health and aesthetics. They also focus on respecting and cherishing nature with a heart full of gratitude.
ACERA Features
NO PLASTIC, NO METAL: You drink only from ceramic. Double walls keep hot and cold liquids at desired temperatures for up to ninety minutes.

WORRY-FREE TRAVEL: Walnut-effect wood lid twists down to form a leak-proof silicone seal. Tumblers and mugs t comfortably into your bag or tote from home to yoga studio to office.

100% BPA, PVC, PHTHALATES FREE Low lead-cadmium content that conforms to international safety standards.

HYDRATE WITH STYLE: Finally, elegant and versatile eco-friendly ceramic tumblers and mugs that deliver sophisticated design, handcrafted artisan details, and high functionality.

SOFTEN AND PURIFY TASTE: Tourmaline's changed negative ions add the pure taste of natural spring water to your hot or cold beverages. This unique mineral neutralizes harsh chlorine and other impurities while helping to make water easier for your body to absorb.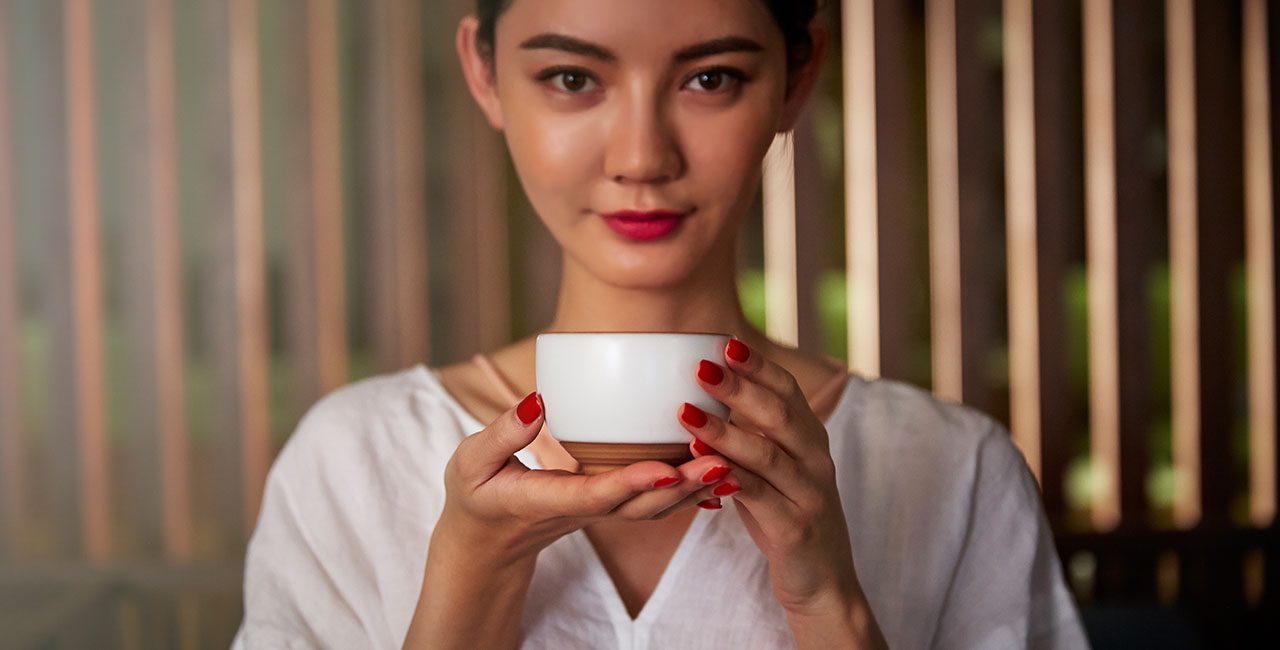 LIVEN Products Cleaning and Maintenance
Use soft foam cleaning brush or any non-abrasive cleaning
implement inside and out. Avoid the use of scouring pads
and metallic brushes that damage glaze surfaces
---

Tumbler Lid Structure
Each diagram shows you the materials of each lid is made,
ACERA uses the best quality of materials for all of the products and accessories.
---

Tumbler Sleeve
The artistic groove inner surface of the silicone sleeve provides improved
heat insulation, and suits the shape of the tumbler well.